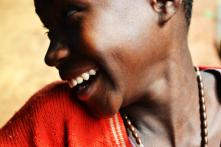 Family Spirit Child Care Centre is located in Nyangahya just outside Masindi, Uganda.
This Primary School and Orphanage that was founded in 2002 in order to provide a home to orphans and vulnerable children (OVC). To day 250 children are supported. 190 of these children are residents at the centre.
Family Spirit brings change and a brighter future to children who would have otherwise experienced a lifetime of suffering.